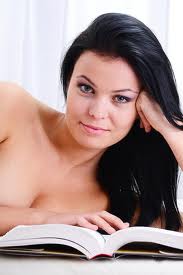 Indian porn stories, or Indian sex stories, are immensely popular in India. If you go online and search for these terms you will find numerous websites that offer them. There are literally millions of tales out there and more are being added every day. Why are these Indian porn stories so popular? That is a difficult question to answer. We do know that the subject of sex is not to be discussed as freely in India as in other parts of the world. Also the porn world in India is still under developed when comparing this with many western countries. The offer available is way less than western porn and often so is the quality. And even, whatever is available at this moment has been made available relatively late. The adult internet community in India has taken a slow start but is increasing in a fast pace. The fact that there has been a lack of Indian pornography available may definitely have contributed to the popularity of the sex articles in India. When visual stimulation is absent the mind has to become creative and make up its own. Now this is where these tales come in. Fantasies of people are being written on paper, or should I say online , and people just love reading them. Reading an erotic story also leaves a lot to one's imagination which is a fun aspect. The fact that everyone can interpret the same version differently is definitely a great aspect of storytelling. Storytelling has always been a popular form of art in India. Over time, different regions have developed their own style and tradition and do so in various regional languages. I think it is safe to say that the slow start of the adult industry in India , combined with the storytelling tradition of the country, has been a great feeding ground for the immense popularity of Indian porn stories.
Who is writing what?
So what are these Indian porn stories about and who is writing them? Actually, the content of these tales consist of a great variety of subjects. All of them being erotic of course. So basically any subject or fetish one can imagine is being covered in this wide range of articles. There are the softer versions that tend to refrain from the usage of harsh words and of course there are also versions that use explicit content   specifically that is no holds barred. To each his own ,so to speak.
Basically anyone can write Indian porn stories. There are professional writers out there , as well as amateur writers. Even if you felt the need today to write an article you could just do so and post it online on one of the many dedicated websites that are out there. You can understand that there is a big difference in the quality  of the articles in many websites. Most popular are the subjects where "innocence" is being lost or when the sex occurs on the least expected moments. These tales tend to do very well with the public. To deliver a good article it is imperative that the tension builds up as the story proceeds. It gives the story somewhat of an edge. If you would like to start writing too you can go online and find numerous examples and even guidelines for writing articles in general. One may want to look into the colloquial speech used in Indian porn stories.
Recorded Indian porn stories
Indian porn stories are not only available for reading. Many of them are also narrated and available for listening too. This is a whole different dimension than the readable version. With narrating there are additional things that come into play. Think of the voice of the narrator. Or the accent, the tone of voice, the pace with which one speaks, intonations, hot noises and so on and so on. A lot of these recordings are only accessible after payment. Websites like indiansextalk.com offer them on their website on a pay per minute basis. They do tend to specialize in these narrated tails which makes the quality often better than the freely accessible versions. Of course this is no guarantee and the free versions can also be quite good. Whether you prefer to listen to a recorded adventure is something you have to find out for yourself. Many people like them better than reading due to the aforementioned aspects but this is something that you need to investigate for yourself. Besides, the art of storytelling is something that is not mastered by everyone and taste and preferences vary with each individual so one narrator can be much more to your liking than the next. I would say. Find a recorded Indian porn story and see for yourself. You'll know best!