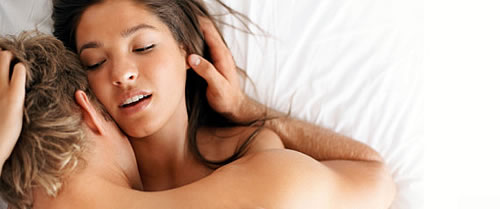 Erotic stories are often confused with porn. But there is an important difference between the two. Porn, which is short for pornography, is graphical. While erotic stories are suggestive. Porn sounds a bit offensive, while an erotic story sounds more friendly and more respectful to women. Another big difference is the damage which pornography can cause. Recently studies have been showing that more young males are having sexual problems. The main reason for these problems are that young males now a days watch a lot of adult pictures and movies which can lead to the following symptoms:
• Problems with holding the erection
• Unsatisfying masturbation without porn
• Decreasing libido
• Woman on the internet are much more attractive and arousing
• Making love in real life with your partner doesn't fulfill your sexual needs
• It kills your sexual creativity
In the early days men would get a hardon just by checking out women walking in the street in a short dress. Now a days men can't even get a hardon by seeing soft porn. And that's not all. It also contributes to social problems. Young men who become addicted to porn are not doing their homework, their grades at school are bad, they become isolated, they have no self-esteem and most of them have depressions. That's why men should read and listen more to erotic stories.
Why listen to erotic stories?
Erotic stories can help pornographic addicted men to improve their sex life. For someone who is addicted to watching sex video's it is very hard to stop looking at it and start masturbating without any graphic material. They need to clear their brains and start using their fantasy to get excited. If you can get excited by just listening to someone's voice your fantasy will do the rest. It just forces you to make use of your imagination. Reading an erotic story and picture your own fantasy is a lot healthier and will keep your brain active. It simply requires more thinking and imagination: more brain stimulation. Rather than just looking at a screen with no expression and wait for the close up shot to shoot on. Another advantage of erotic stories is that you can listen it anywhere, anytime. With your headphone on of course. You can listen to erotic stories on the bus, at work or even at the bar. The freedom is the best part of this form of pleasure.
In conclusion
Now again, if you are watching sex videos daily and your love life isn't satisfying you, you really should start listening to some erotic stories. Some websites are offering a wide range of sex stories to listen to. The quality of the story does matter and the voice that is speaking must use some emotion. Most phone sex websites will have a recorded story section, like for example indiansextalk.com, they are offering ordinary phone sex but also have sex stories for you and me to listen to. I tried it a couple of times and my advice; grab an easy chair, turn the lights down low, put on your headphone, close your eyes and enjoy the erotic story.