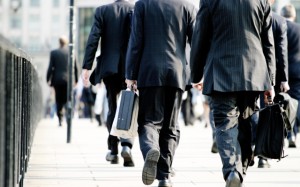 When one hears the words phone sex, a relation with busy business men and women is not what comes first to mind. Hearing these words tend to relate faster to websites like indiansextalk.com for example, where women are sitting behind telephones to cater to the various erotic needs of men that are seeking to get cheap thrills. Surely there doesn't have to be anything wrong with that, but what about the busy people that are in a monogamous relationship or marriage but aren't able to see their partners as much as they want to due to their busy jobs? So many man and women are traveling all across the nation or even the globe, making long business days, leaving their loved ones behind. Even though work and business seem to be priority number one for many, there still is and always will be the desire to have some form of sexual interaction with their partners.
So, how do you combine your busy life with the sexual desires that you and your partner may still have? A good solution may be phone sex. Though the words may have somewhat of a "vulgar" undertone to some, the fact remains that it can bring forth a lot of pleasure and relief to those that are not able to be together as much as they want to. In fact, it will in many cases contribute to a (long distance) relationship as partners get to rekindle the flame that sometimes may seem to suffocate when being away from each other for too long or too often. After a long and hectic day , entering your hotel room, one may feel lonely and have the need for some special attention from the partner that is at home. Being able to call your partner and get that special attention through phone sex can do wonders for a relationship and may just be the key to keep the love flame burning. In most cases it will definitely trigger the need of two partners wanting to be together and strengthen their desire for one another. In turn, this strengthening of the desire to be together, it will help minimizing the risk of people seeking their sexual pleasures elsewhere, which is a real substantial risk when loved ones aren't able to be together.
Is phone sex still a taboo in India?
Whether phone sex is a taboo in India these days is a difficult question to answer. Maybe it's best to ask ourselves if sex is still a taboo in India. After all, erotic phone pleasure is nothing more than an "innocent" deviation of the actual subject itself. Although the consensus is shifting towards a more open dialogue around it, there are still many folks that are very adverse to the concept. Especially in the rural areas of India the general mentality is still very conservative. However, in the cities people are opening up more and more to the concept and want to discuss it more openly. If you look at the rate with which the Indian adult industry is growing, I think it's safe to say that the taboo is declining. Even big companies are now investing heavily in the adult industry as they recognize the huge potential and are shaking off the feeling of shame and guilt that used to be inherent to the subject. In conclusion, couples being away from each other will definitely start experiencing more and more with personal erotic phone conversations and we will definitely see a big increase of phone sex websites coming up in the near future.
Digital version versus the real deal
It is probably safe to assume that having sex over the phone will not bring forth the problems that the regular deed sometimes does. And this is regardless of having a naughty conversation with your partner or talking dirty on your mobile to a phone sex operator fulfilling every wish and fantasy that you may have. Think of sexual transmittable diseases for example. You can't catch them through a conversation on your mobile. Or not to mention the concept of people wanting to have physical sex with minors, or rapes, or undesired pregnancies etc. etc. All of these problems will not emerge while making erotic calls. Better yet, there are studies that actually show that having phonesex can even contribute to the prevention of a lot of problems like forced sex and STD's. As it being an outlet for people , it can prevent sexual frustration. But then again, there are also individuals who claim that it can contribute to a lot of these aforementioned problems. There are always two sides to a story. Although it's pretty likely that when you just got your "rocks off" you tend to feel more relaxed and a lot less frustrated. And picking up the phone and make a quick call is a very easy way to get your rocks off. Maybe I should refrain from picking sides here but I simply can't deny that a little dirty talk over the telephone can be a great addition in people's lives.
To see how to get the most of this "convenient solution" read : The art of phone sex.