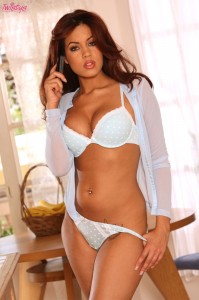 Who doesn't love to listen to erotic stories? Don't we all? Just lay back, close your eyes and let the story take you away. The fact that your imagination has to fill in all the details regarding specifics like visual, sent, feeling , surroundings etc. makes it a different experience for each individual. If ten people would listen to one and the same story and would have to describe their perceptions we would get ten different tales. How beautiful is that. Of course one could also read instead of listening to one. It pretty much works the same. The big difference would be of course that when you listen, you hear the voice of the narrator which will definitely influence your imagination. A voice, tone of voice or an intonation will have tremendous effect on the perception of a listener and can add numerous details to that very same tale. While when reading, one will always have its own perception which may or may not bring forth limitations. Another difference would be that while reading you will not be able to close your eyes, hence the fantasizing about it would go somewhat more on auto pilot as you are busy reading. Whereas , when you listen to a story, the same thing would occur but you are more aware of the fact that you can alter your fantasies at will. It would be like writing and then deleting some words to have them replaced for others. Having said that, it absolutely doesn't mean that listening to  recorded erotic stories is preferable to reading them. This heavily depends on who you ask.
Types of erotic stories
Aside from listening to,or reading  hot sexual tales, there are also differences in their contents. We basically distinguish them from each other by labeling them as being "hard/porn" or "soft/romantic". If you like to hear or read about the ins and outs of a tale , mentioning all genitals by their common name without euphemisms , then you will probably prefer a porn article. Whereas, if you like to hear or read about it in a softer form you probably prefer the romantic version. A "rising love knob" sounds a lot different than a "dick getting hard " for example. Although both mean the same people can easily be offend by such harsh words. Then again, for others it just can't be harsh enough. Then of course there are the numerous topics and themes for erotic stories. You may prefer to listen to an innocent naïve girl losing her virginity unexpectedly or about a straight up vamp that eats men for breakfast. Basically, there are so many erotic stories available that all fantasies and fetishes are catered to. So before searching your favourite tale, ask yourself what you prefer. Or simply pick a few and see how you like them.
Recorded erotic stories on Indiansextalk.com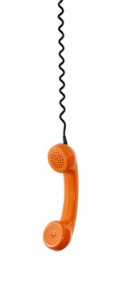 Here on www.indiansextalk.com we aim to please our visitors that want to listen to hot erotic stories. From our experience in this field we know what many people like to hear . Really, there is no magic trick to it. It's like described in the previous paragraph, to each his own. So we offer a wide range of recorded stories to listen to, dealing with all aspects of sexual fantasies. They are narrated by the hot girls working on the telephones at our site and as we have many different girls available to call to, you will find girls specialized in many different interests and fetishes. We offer an ever growing range of tales so there will always be a story available that is specifically to your liking and more will be added every week. So feel free to try our range of the hottest recorded erotic stories  now and let your imagination run free!