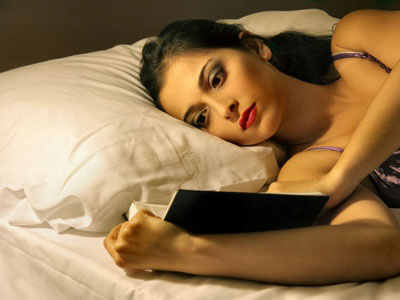 There are way too many novels and interesting sex stories that highlight the sensual romance. Out of the thousand books, here are some of the best of the best books that could enhance your sexual desire, when alone, or with the partner.
The sex genre is now getting extremely popular, and as you know one of them has been filmed and successfully creating a new segment. For you readers out there who crave sexual stimulating reads, here are the highlights!
50 Shades of Grey
E.L James brilliantly wrote the exceptional book in which sex stories are in focus. The novel itself has been filmed with the same title and it has become a box office; plus, more people are going to the bookstore to get a copy. Anastasia Steele is an innocent girl stepped up instead of her best friend to interview Christian Grey, the multi-billion dollar gentleman who eventually has a physical interest for her. Showing up in Grey's tower, the clumsy Anna falls into the trap of intimacy with Mr. Grey. The book itself has almost every page of the sensual crimson if you may say. The intriguing and mysterious Grey seems to be more and more appealing to Anastasia. E.L James describes 'horny' in a very clever way with each pages visualizing how Anna is consumed by the rich dominant guy who turns her into a loyal submissive one in bed. The plot gets thickened in every chapter and Christian Grey buys her expensive gifts and she keeps on wanting him more. Well, let's not ruin the excitement – make sure to get your own copy. You'll enjoy reading it for sure!
Long Hard Ride
If you are searching for rodeo rides, but in bed, this would be one of the perfect sex stories for you. The cowboys' lives are portrayed well with their perfect bodies and sexual encounters that spice up the plot. Lorelei James told the story of high octane 3 men who happen to know a girl, Channing. As the two get involved in romantic scenes along with his two mates who happen to have intimate sessions with Channing themselves, the story takes an unexpected turn. The story is intriguing indeed.
Bared To You
This novel is written by Sylvia Day. It has a sequel entitled Reflected in You and these books are the best-selling reads in New York for quite some time. This piece tells the story about Gideon and Eva romantic relationship who strive to find the true meaning of love. Unless you are alone, it's better not to read the stuff. The sex stories are getting better and the next sequel is just as intriguing as the first one.
Colter's Woman
This could be a weird plot. Colter's Woman is a fiction novel about a woman who enters the life of 3 brothers and share physical encounters with all three of them. Sounds weird? Maya Banks describes chapter by chapter cleverly and as all of the boys want to share the romantic relationship, things get pretty intense.
Simply Sexual
Kate Pearce writes this brilliant piece of literature, portraying Lord valentine Sokorsky who has a strong desire for sex. This result as him, spending his time in brothels until he finally meets a girl named Sara who can handle him with his desire. The lusty nasty twist involved getting his buddy to play along with both of them. The historic setting seems to add the alluring atmosphere.
Lethal
This hot romantic suspense by Sandra Brown has that delicious sensual scene erotically described. The daydream novel starts off when Honor Gillete rescues an injured man who happened to be in her yard. The guy was accused to murder some men and it turned out that both of them have to escape from the other people who want to murder them. Romantic suspense novels have been hitting the best seller shelves often. This lovely story is developing a romance, between the murderer and the woman that is heavy and sexy.
Hush
Kate White writes this sensual piece that is also one of the most pulse pounding sex stories you'll ever read. It is about Lake Warren, who falls in love with the sexy and handsome Dr. Mark Keaton. The thriller will make your curiosity rise and that tempting allure will be so hard to resist.
Willing Victim
Cara McKenna portrays Flynn, a boxer with the love for rough love making. The woman who is compatible with his desires is Laurel, as both of them exploring each other across the sexual boundaries. It gets pretty serious with the plots, showing the man and his craving for sex and love. The way Cara McKenna writes the amazing story with the high and low emotions, makes your heart pounds really hard for sure.
Natural Law
If your 50 Shades did not show enough of BDSM, you can read Natural Law. Joey W. Hill has it clear that the steamiest of the BDSM romantic scene really pulls off in the story. It is about Mac, an alpha male cop undercover, who finds himself turned on by being a submissive in bed. There is this woman, Mistress Violet, who can handle his sexual desire. After both of them work together with the case; they involve in a romantic relationship that brings them to explore one another's with the BDSM stuffs. If you like the idea of rough sex and the submissive or dominant play, you will love this!
Scruples
Scruples is certainly one of the best sex stories. The plot runs on Billy, the slimmed down girl with fine clothing in her wardrobe. During her adolescent years, she has this physical desire that can't be controlled. The love scenes are unstoppable and the electrically written book seems to be very intriguing. It's all about the pumps, the clit and the wet steamy days that look as if this is a soft porn style. Judith Krantz has succeeded in describing erotics and love making.
What are your favorite sex stories?