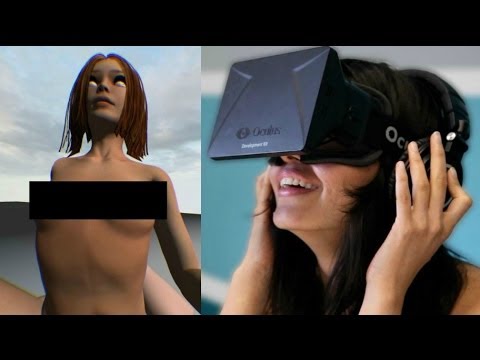 Today, mobile sex is more ubiquitous than ever before. There was never a day that we turned to our mobile devices to release our urges like in this present time. When you think about it, it's not just the erotic aspect of our lives that is going mobile, but basically everything is. We do everything on our telephones and tablets nowadays. It's hard to imagine a life without a handy in your hand ready to serve you anything you need on a small screen. You need to talk to someone; get your phone out. You want to make a picture; get your phone out. Book a trip, buy a product? It's all right at your fingertips with your internet smartphone or tablet. And it makes sense, right? It's ever so convenient. But, sex. Isn't that an all physical exercise that requires nothing more than an able body and a willing mind to deliver the urges and the fantasies? Maybe it has before, but the days of old have passed.
Okay, so how did we get to mobile sex?
Assuming that mobile sex serves an individual rather than a couple, it is pretty safe to say that from the day that man started creating art, regular erotica has shifted towards some kind of mobile form. Okay, maybe we need to forget about the days that man engraved its first drawings in stone and head right to the time when we actually started to paint and draw. From that day sexual visual objects became mobile. For we could all take a painting or drawing and look at it while fantasizing. Next came photography. What a big change that was. Seeing real live women and men photographed in all kinds of poses. One shot even more tempting than the other. We got flooded with erotic content. For a picture was simply made with a single click of a finger and allowed us to take as many as we wanted in limited time. OK, they still had to be developed afterwards but that problem got solved when we got digital. Then, after the (analogue) pictures ,came film. Another bombshell got dropped. Now we could actually see people in action and enjoying whatever they were doing with each other. Accompanied by the titillating sounds that complete the picture we see on film. Oh the joy. And now, not very long after this, we have our smartphones. The ultimate form of mobile sex. Like really, which kid growing up today will have his first visual sexual experience from a magazine or book? When we were little there was no other way than watching magazines and books, which you by accident had to find somewhere since there was no regular access to it. But each kid today gets a smartphone sooner or later. And with it comes the inevitable exposure to sexual content. Whether it be in a visual form, or a hot phonesex conversation. Hopefully in a later stadium that is.
So what's next?
Mobile sex will always last as it has always been around. Phone sex conversations will not disappear. Neither will sexting, webcamming and so on. We may however, change the way we have our erotic chats and give it another name but the principle will never fade. Nor will having mobile access to erotic content ever disappear. But what will be the next form of digital erotica? It is said that virtual sexuality will makes its presence in the near future. Although all forms of phone erotica is a form of virtual sex, when thinking of virtual sex, we often think of something else. Hooking up to a computer with 3D images finding yourself in first person engaging in sexual activities. Experiencing all the senses and feelings as if you are indeed having real sexual activities. That is a concept that lives in many people's mind when they hear these words. Although the concept is still a Holly/Bollywood feature, there are being put in many hours to realize this as we speak. 3D virtual reality techniques are improving fast and are already being utilized in many forms. The erotic variant however tends to stay behind at this point but will surely finds is way to the big audience in the years to come. The main reason for this is due to the fact that the actual sensation of our senses still aren't triggered. Think of touch and scent for example. But it is only a matter of time. And when it is there, it will also be offered mobile, like anything else in this world. If you embrace the new technologies there is much to benefit from. Current young generations grow up with the concept and will definitely have less aversion towards the concept.
Benefits of mobile sex
People still prefer real live sexual experiences understandably and that is quite logical. It is imprinted in our brains and that will never change. Besides, we need it for procreation. But recognize this: Although this type of sex is not exactly the real thing, the real thing does not always offer complete satisfaction. Mobile sex in any form offers you to live out all your fantasies and dreams. As often as you want it. How many people do realize that in real life with real partners? The very vast minority I'll say. In fact, only very few people walking this earth will experience that blessing and it will never be permanently. So going mobile may be a great blessing if you know how to control and handle yourself. And at the same time it is risk free. No sexually transmittable diseases, unwanted pregnancies, sexual offences or performance pressure or whatsoever. There are many more benefits to think of. But just keep in mind, as long as you don't get addicted to it, mobile sex is extremely convenient, totally care free , with no strings attached. Find out more about phone sex here.