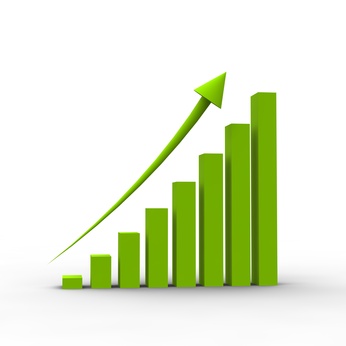 Indian phone sex services are fairly new to the adult market. While these type of services in general have been around for quite some time in mainly the western countries, the other non-western countries have seen a rather late start. However, an increase in the offerings of these services in these countries is growing very rapidly. With no exception of India. Indian phone sex is getting more and more popular these days. The websites that offer this are also increasing in numbers. As the cultural mentality is shifting towards a little bit less conservative attitude the increase in service like these is growing rapidly. The big boom is probably yet to come as we find ourselves in the early stages of the adult industry in India. Fact is that we find more adult websites from India based on porn, sex toys and telephone services now than ever. The amount of financial investments being done in this industry is rapidly increasing too.
Are services in India any different?
When one looks at a typical website that offers Indian phone sex he/she will find that most websites do not have that slick look and feel as many western services do. With the exception of few sites like https://www.indiansextalk.com most sites look a bit amateuristic when compared to western sites but that doesn't say anything about the quality of course. As far as quality goes you can find many differences. Differences in the range of operators to talk to, in pricing and not in the least the quality of the connection. The connection is one of the most important aspects of calling to a phone service. Some operators work with internet connections which seem to have less good quality than the regular telephone connections. The pricing may be better, but what good is that if the connection doesn't function well? Of course this is to be based on individual preferences but having to accept lesser quality is only acceptable when the price is a lot better also. And even then it still remains to be seen if one can enjoy a conversation with an operator when the conversation is not clear. Another aspect of dealing with services from India can be having to use different numbers for different telephone provider clients. If you are with Airtel for example you may have to dial a different number than if you are with Vodafone. This is also something to keep in mind when using these services.
As India being a country of many languages and dialects it is also very important to know what languages can be spoken with an Indian phone sex service. Not everybody speaks proper English and even if they did , people have preferences. Many people just like to speak in Hindi, Telugu or any other language. The diversity in languages is in general not very great yet. But also that is expanding as I'm writing.
Indian phone sex characteristics
Nowadays the Indian phone sex business is getting more and more specified. Meaning to say that the range is no longer limited to one big pile of telephone erotica, but more focused on niches like Desi, Aunty or Malue for example. These are deviations which are getting highly popular. They are growing much faster in popularity then the old established fetishes like Big Beautiful Women, Teen Girls, Milfs etc. etc. India has its own culture and with that comes its own preferences. Of course a lot of niches are cross globe and go well with any culture. But still, fact remains that in certain fields, phone sex in India differs from the western version. When starting a service like this, one needs to be aware of that if he/she wants to stay in the market. Then again, at this point the offer is still quite limited compared with the current demand. So many people are calling to these services nowadays as they have all discovered the convenience that comes with it. No personal complications, no obligations and all at will. This is quite the opposite of sexing with a physical partner which you have to court and keep satisfied during and in between your love making sessions. Or what about the risk of STD's and other complications like unwanted pregnancies etc. With that being said, I can strongly recommend one tries to have an Indian phone sex chat for once and see how that is. One has to experience in order to form a balanced opinion.